Logodesign for the Permaculture Centre Terra Alta
The hot yet oftentimes moisty climate with luscious vegetation in Sintra, Portugal, is reflected in the colors of the logo, a brownish red and warm bright green. The yellow dot represents the sun heating up the land and nearby beaches. The stylized leaves add the element of nature and wilderness, seeing that Terra Alta is placed in beautiful natural forests.
This Permaculture-centre hosts many courses and hands-on projects, as well as hosting interns.
All year round many people from all over the world visit to learn there, this variety is symbolized in the logo:
the R's and A's of the logo depict abstract people in different sizes and scales to pay tribute to the community factor.
The icon
shows the same features in a compact form: The sun is shining into this secret (off-grid) hidden place of fertile land. Turned around a figure is standing there, with leaves on its chest or nature in its heart.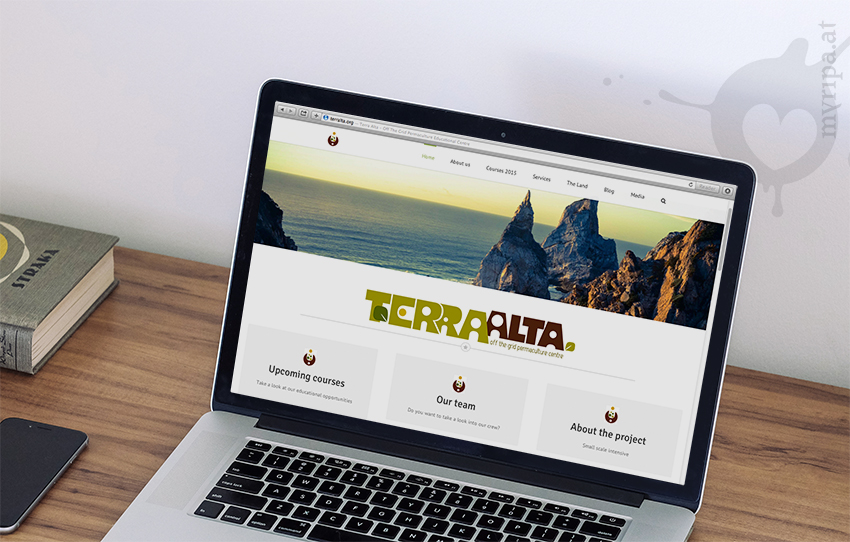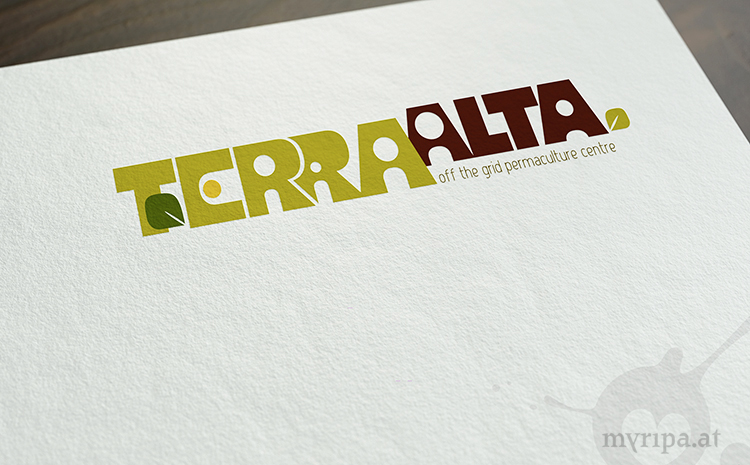 © 2014 by MYRiPA