Animal Portraits with black ballpoint pen:
A unique gift for special occassions or a precious someone?
Your niece has a favourite pet spider and you need a unique gift for her?
Or this is the awesome birthday gift for your aunt you have been looking for: A collage of her and her beloved dog?
I'd love to create your personal custom tailored artwork: You, your favourite spirit animal/favourite plant or all in one!
This is it!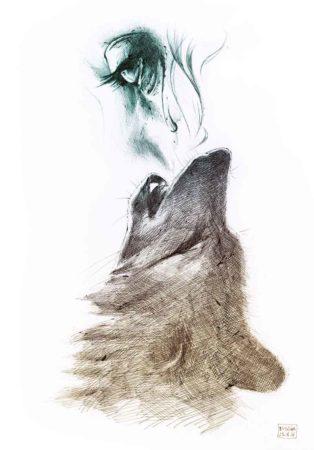 Your investment for your custom portrait?
DIN A5    …     Euro 179.-
DIN A4   …     Euro 279.-
DIN A3   …     Euro 379.-
We will work out the specifics individually, easy-peasy.
Get in touch now and let's get you your custom artwork!
International Shipping & shipping extra. Mind potential customs for overseas orders. Read terms and conditions in footer.