'Point of view' | 2015 | acrylic and ballpointpen on canvas
Three little pieces that belong together and are like close ups referring to the central image. There is a size difference between these three and the central image. With the size difference also comes a difference in depth of canvas – be advised.
Measurements:
* The size of the three little images are each 12 x 12 cm / 4.7 x 4.7 inches and a depth of 1 cm / 0.4 inches
* The central image is 20 x 20 cm / 7,9 x7,9 inches and a depth 1,5 cm / 0,6 inches
Despite that they are a cohesive unit with one story to tell.
660.- EURO
* shipping extra & worldwide. Read the Shop Policy before.
Who's Reality
are you seeing
when you're watching?
Do you see me
or your reflection,
your filtered view,
your private piece of reality?
Do you look
down on me or
up to me or
is that up to me?
Do you see my heart,
my aching pain,
the painful drain?
Who you see
when you look at me
is really up to thee.
© myripa 2015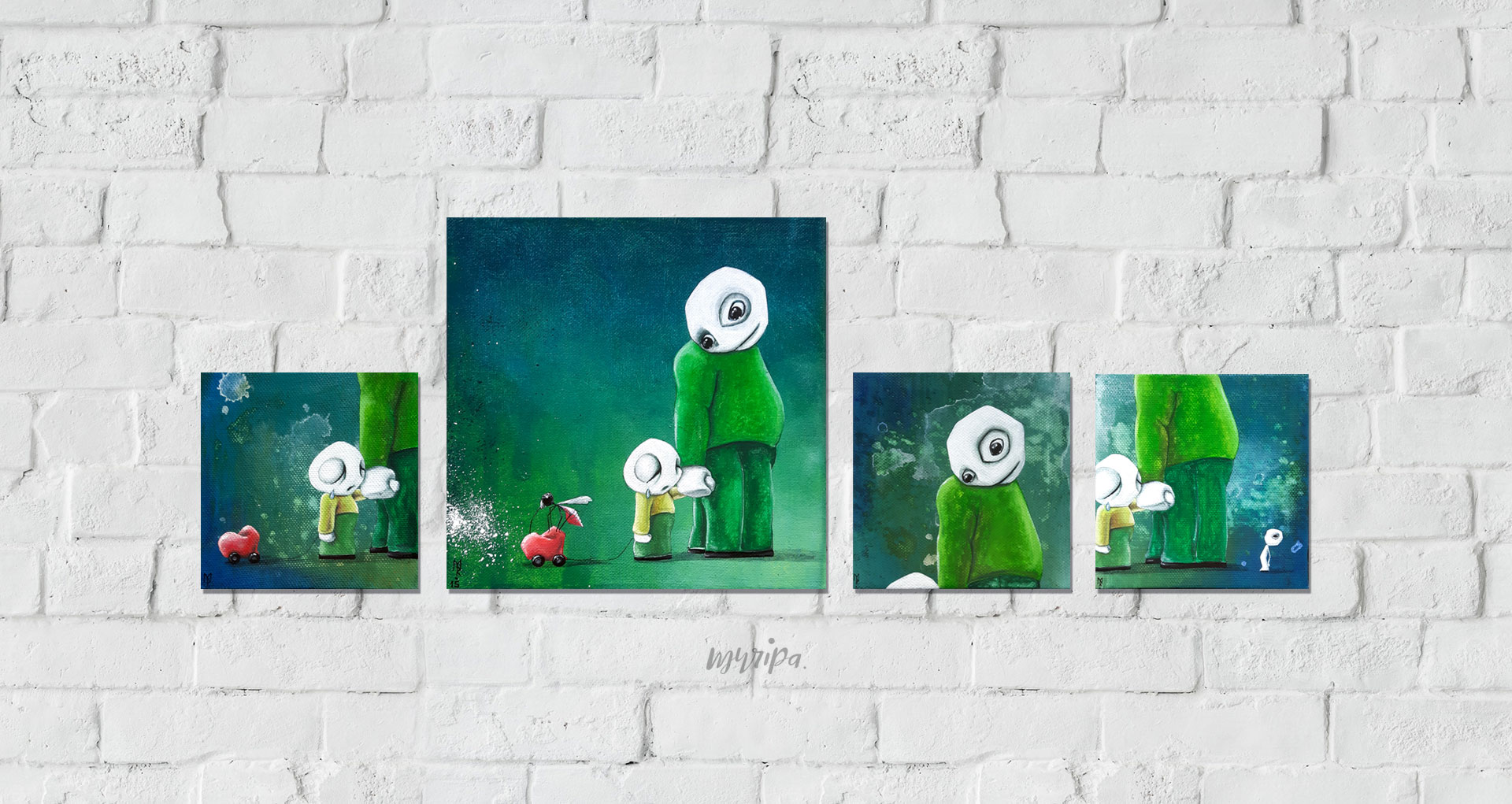 Click to enlarge: